IS THE ARTIST FORMELY KNOWN AS ISIS AND OSIRIS militants launch assault on Iraq's largest dam WITH AMERICAN HUMVEES THE CALIFA OR THE CALIPH SAYS AMERICAN GUNS ARE BETTER THAN RUSSIAN ONES
WE ARE GOING TO WIN THE AK47 ARMY
THEY FIGHT LIKE GIRLS SAID THE IZNOUGOOD the second in command (Grand Vizier) to the Caliph of Baghdad Haroun El Poussah (Haroun El Plassid OR PUSSY in English, a pun on the historical Caliph, Harun al-Rashid; "poussah" is roughly translated as "oaf") but his sole aim in life is to overthrow the Caliph and take his place. This is frequently expressed in his famous catchphrase,
"I want to become Caliph instead of the Caliph" ("je veux devenir calife à la place du calife"), which has passed into everyday French for qualifying over-ambitious people who want to become chief.
Iznogoud is always assisted in his plans by his faithful henchman, Dilat Larath (Wa'at Alahf in English).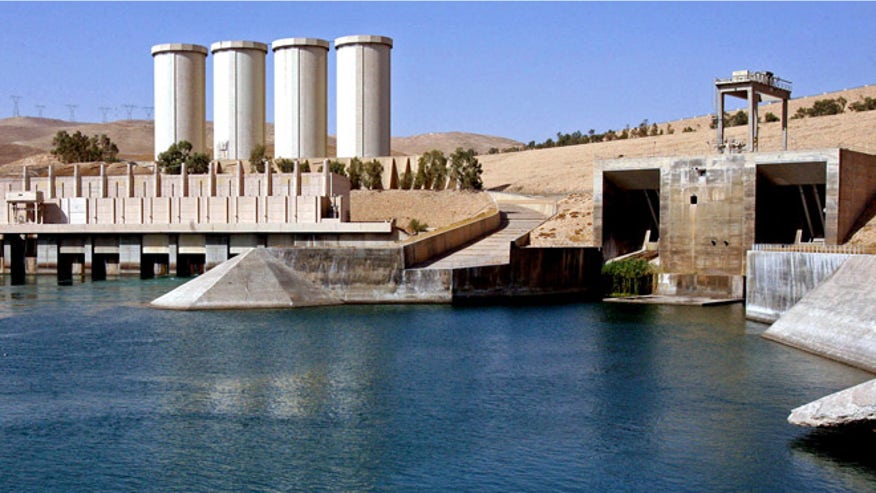 ISIS militants mounted a bloody bid to seize Iraq's largest dam Thursday, clashing with Kurds for control of the Mosul's primary source of fresh water and power.
They left at least one body and four FORMELY AMERICAN destroyed humvees behind in their retreat," he said.
The fight to control the 30-year-old facility once known as Saddam Dam marks a critical point in ISIS' front with the Kurdish soldiers known as Peshmerga. Seizing the dam would give ISIS the power to control water and electricity in Iraq's second largest city, Mosul, 30 miles downstream.
The dam lies on the Tigris River, which runs through Iraq's capital, Baghdad.
It provides electricity to the 1.7 million residents of Mosul and is the fourth-largest dam in the Middle East.